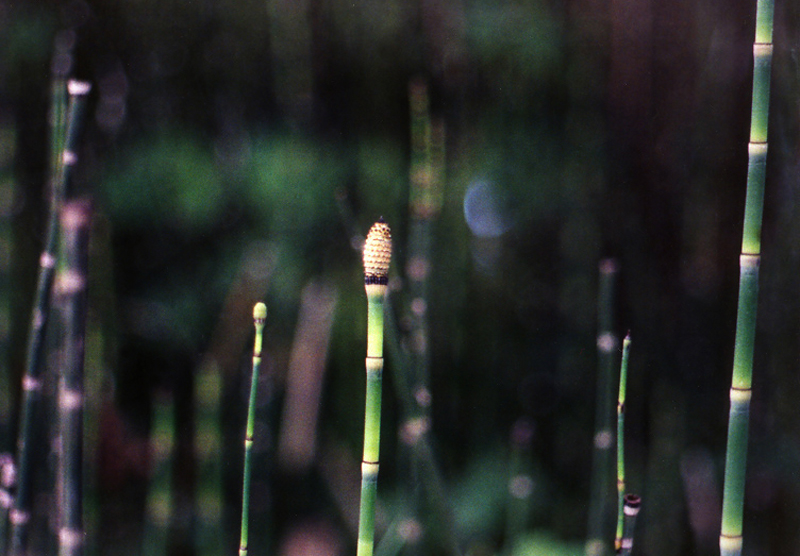 Scouring Rush
aka: Rough Horsetail
Equisetum hyemale var. affine
Equisetaceae
This very primitive plant forms dense evergreen colonies with an interesting texture, 1/4" wide stiff unbranched stems are upright & completely leafless, 'flowers' from late April to September are actually sporophylls at the top of stems that appear swollen & somewhat dark, spreads very easily (!) by creeping rhizomes. Historically used for scouring floors & other items (older names include Gun-Bright & Pewter-Wort).

0.5-6' tall
Plant Hardiness Zones: 3a-11
Perennial
Deer Resistant

Native Range: Newfoundland to s. AL, south to FL, TX & CA. Rare in RI
Review or Finalize Your Order