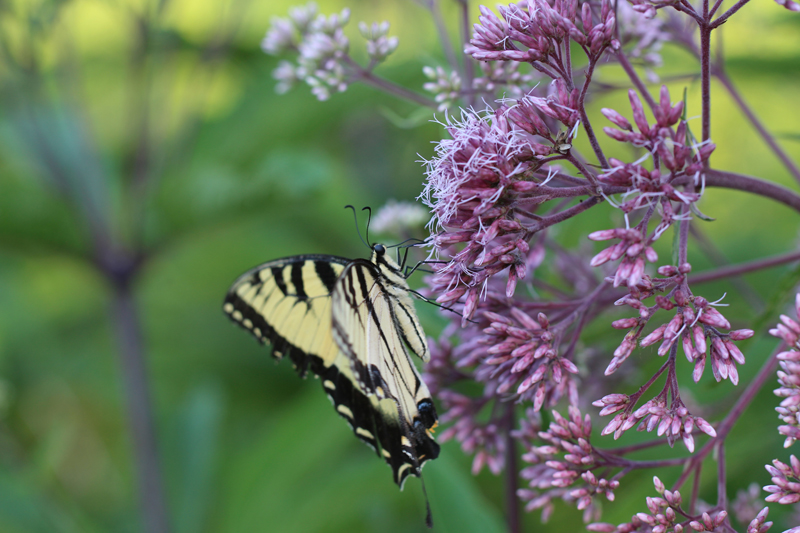 Hollow Joe-Pye-Weed
Eutrochium fistulosum
Asteraceae
Huge domes (1' or more broad!) are formed by clusters of tiny rosy-mauve flowers from July through September, leaves up to 14" long are arranged in whorls of 4 to 5 up the stem, a very bold plant, attracts butterflies.

6-8' tall
Plant Hardiness Zones: 3a-8ab
Perennial
Other names: Trumpetweed, (formerly Eupatorium fistulosum, Eupatoriadelphus fistulosus)
Native Range: ME to sw. QC & MI, south to TX & FL. Rare in ME, MI & NH
Germination - Easy: Cold stratify 10 weeks. Surface sow or cover seed lightly.
Review or Finalize Your Order