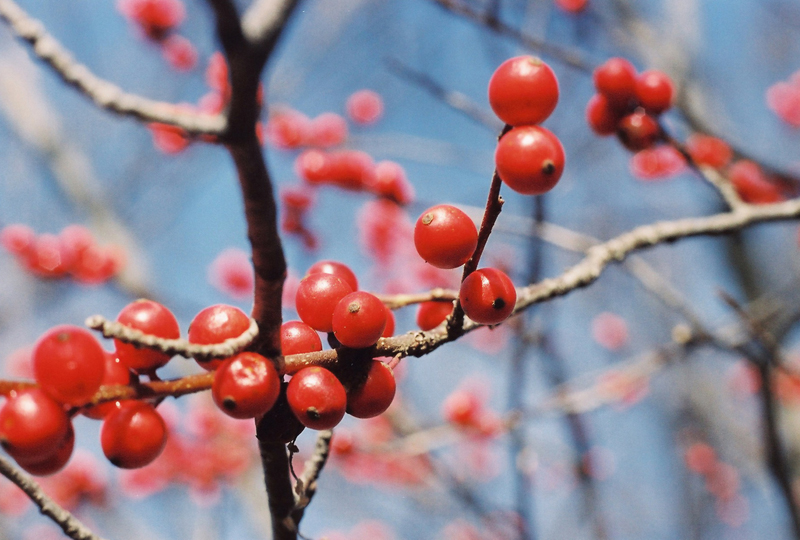 Winterberry Holly
aka: Black Alder
Ilex verticillata
Aquifoliaceae
Startlingly beautiful in the winter landscape, Winterberry is prized for its abundant bright red berries clustered along the winter stems of female plants, greenish-white flowers May through June are fairly inconspicuous but attractive to native bees & honeybees, deciduous dark green leaves are oval & up to 3" long, likes rich acid soil, moderately salt tolerant, good rain garden plant, host plant to Harris's Three Spot (Harrisimemna trisignata) & others, winter wildlife food (birds eat the berries in late winter).

6-10' tall
Plant Hardiness Zones: Zone 3a-9a
Woody Shrub
Native Range: s NL to MN, south to LA & the FL panhandle. Rare in AR & IA
Germination - Difficult: Lightly scarify, soak 1 day. 3 months Warm then 3 months Cold Stratification. Repeat. May take up to 4 cycles to germinate with a percent germinating each cycle.
Review or Finalize Your Order