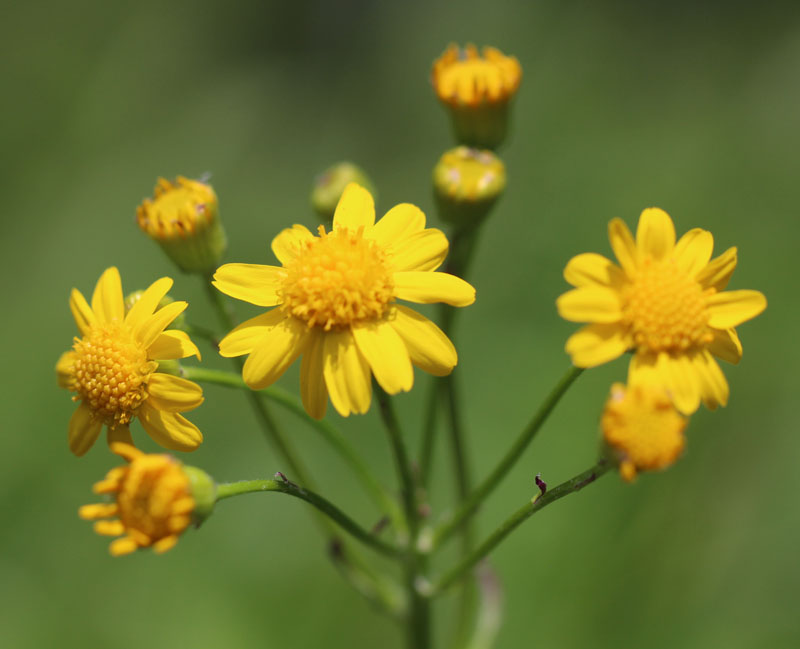 Balsam Ragwort
Packera paupercula
Asteraceae
Loose clusters of 5 to 30 golden yellow flowers on 1.5' tall stalks from April to June, the few leaves along the flowering stem are deeply cleft, basal rosettes of serrate leaves persist through the year - though leaf shape is extremely variable, good groundcover, roots smell sweet, spreads by seed and short rhizomes/stolons, likes sandy loam & rocky soil. Nectar & pollen attract native bees & butterflies.

1-1.5' tall
Plant Hardiness Zones: 3b-8b
Perennial
Deer Resistant
Native Range: NL through c ON to the Canadian Rocky Mountains & c AK, south through the mtns & upper Midwest to NM & AL, skipping the central plains states of NE, OK, KS, & TX
Germination - Moderately Difficult: Surface sow & Cold Stratify 8 weeks.
Review or Finalize Your Order