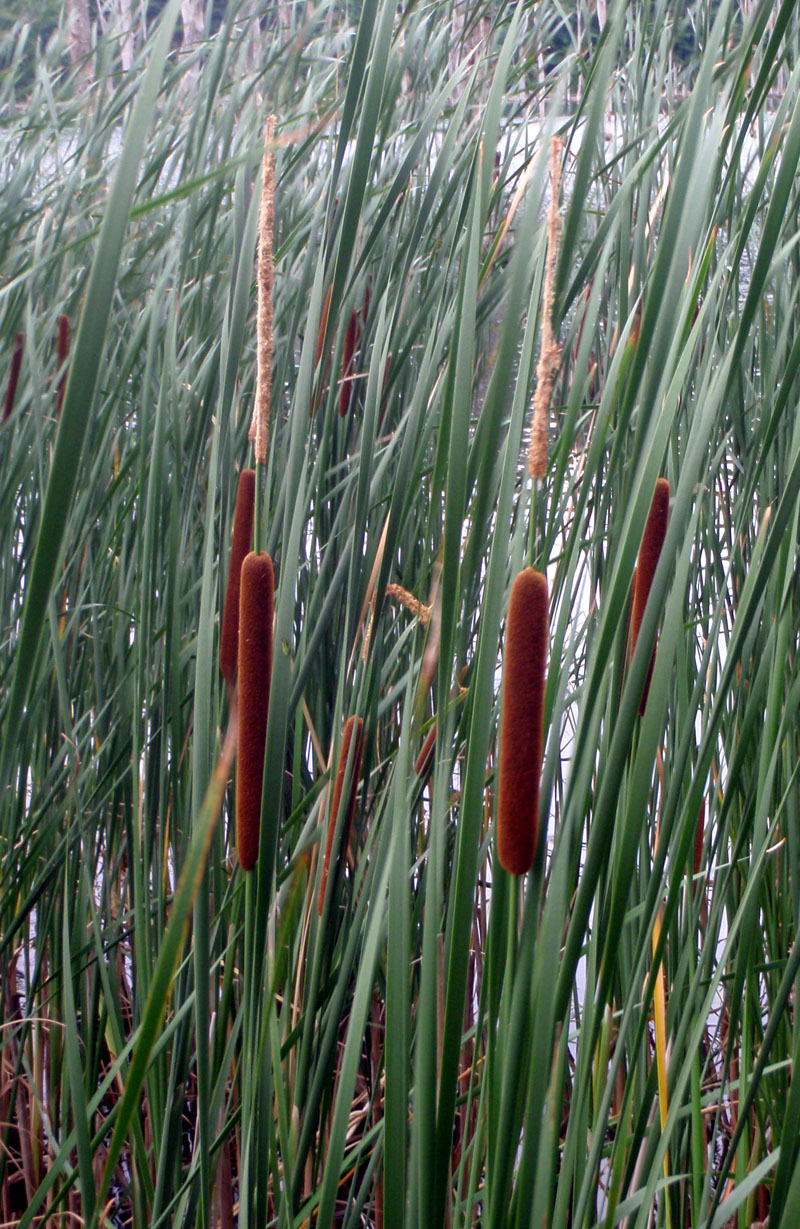 Narrow-leaved Cattail
Typha angustifolia
Typhaceae
A thin leaved & narrow-spiked version of the familiar Broadleaf Cattail (T. latifolia), quite frankly – the native status of this plant is debated but the USDA lists it as native to both Canada & the 'lower 48', very long green leaf blades are only about ˝" wide, persistent brown flowers appear May through July & the male portion of the spike is separated from the familiar brown 'cattail' by a naked portion of stem, somewhat salt tolerant, spreads by rhizomes & seed to form dense colonies in water up to 1' deep, used by a variety of wildlife, cattails provide nesting sites for Marsh Wrens.

3-9' tall
Plant Hardiness Zones: 2b-9a
Perennial
Native Range: NS to NB, south to SC, TX & s. CA
Germination - Easy: Plant outdoors in spring. Surface sow. Keep soil very wet.
Review or Finalize Your Order