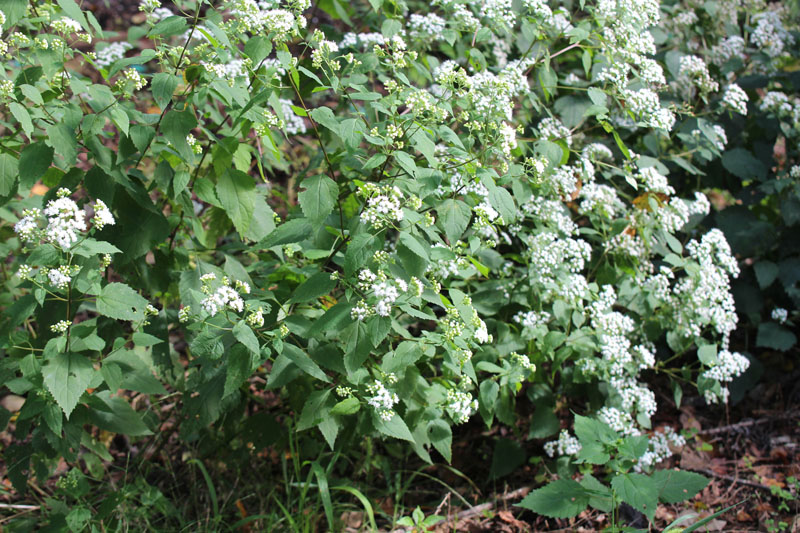 Loads of small fuzzy bright white flower heads as early as July through to October, 2-7" heart shaped leaves on slender stalks, spreads easily, attracts butterflies, host for Ruby Lined Tiger moth (Phragmatobia lineata) and other moths, very nice cut flower, good late season nectar & pollen source for insects including honey bees, likes well-drained soil, its native habit is often woodland or woods-edge.

2-5 feet tall
Plant Hardiness Zones: Zone 4a-8b
Perennial
Deer Resistant
Native Range: NS, s. QC & ON, south to the FL panhandle & upland areas of ne. TX
Germination - Very Easy: No treatment. Surface sow.
Review or Finalize Your Order