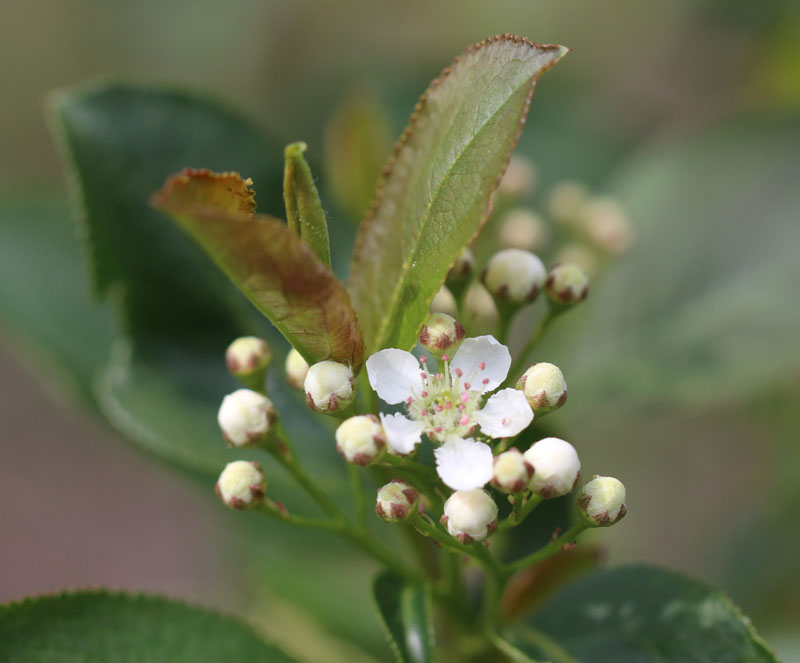 This fabulous multi-stemmed deciduous shrub produces beautiful white flowers April through May followed by clusters of purple berries in the fall, glossy dark green leaves, excellent wildflife food, host plant for for several butterflies and moths including Coral Hairstreaks (Satyrium titus) and Bluish Spring Moths (Lomographa semiclarata), tolerates salt & acid soil, clay tolerant, drought tolerant but will also tolerate seasonal to periodic standing water,

6-12 feet tall (3-6 foot wide)
Plant Hardiness Zones: 3b-7b
Woody Shrub

Native Range: Labrador to WI, south to GA & MS
Germination - Moderately Difficult: Physically scarify & soak overnight then cold stratify 8 weeks followed by fluctuating temperatures (warm days, cool nights)
Purple Chokeberry - 6-12 inch tall in a 3.5 inch pot $14.25 (Temporarily Sold Out*)

*We normally carry this item but are temporarily sold out. We expect to have it available again as soon as our plants in production reach sufficient size/maturity or we harvest more seed. In some cases, plants may be recovering from caterpillar damage (Monarchs love our Milkweed), wind or hail damage, rampaging woodchucks, downed trees, or other natural issues. We are constantly updating our web site so please check back again.
Review or Finalize Your Order