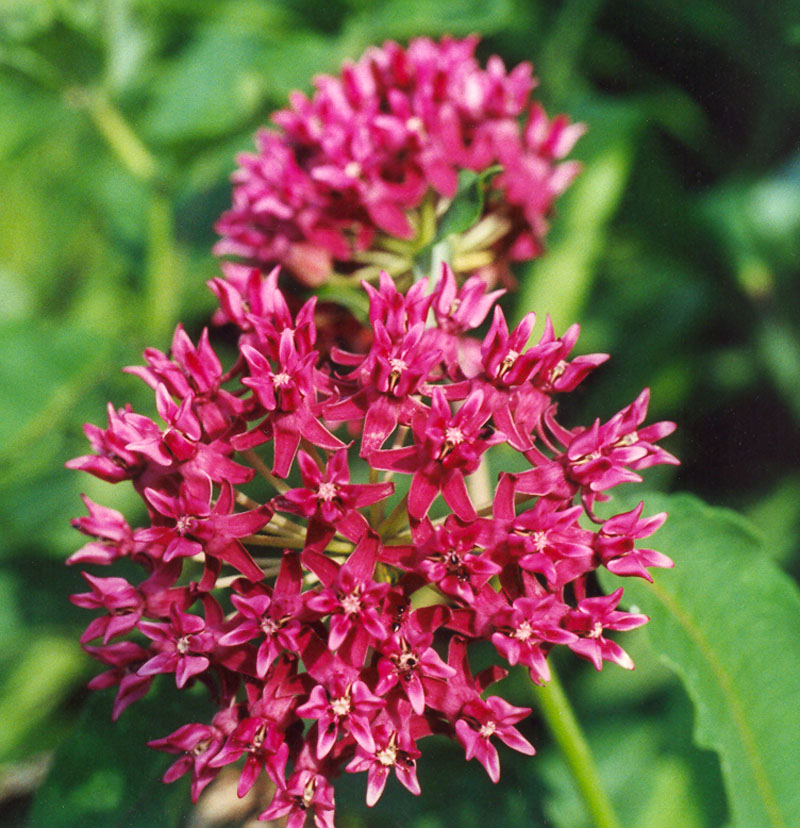 Wow! This rare milkweed produces deep purple domes of flowers in early summer, broad leaves up to 6" long, this species generally doesn't produce seed pods but when it does they are nice & fat eventually splitting to release parachute-borne seeds, attracts butterflies, food plant for Monarch & Queen Butterfly caterpillars (Danaus plexippus & D. gilippus).

3 foot tall
Plant Hardiness Zones: Zone 5a-9b
Perennial
Deer Resistant
Native Range: s. ME & ON to MN & SD, south to GA & ne. TX
We are sold out of plants for 2020
You can use the form below to reserve plants, on a first-come/first-served basis, for later this year. Note that we do NOT charge credit cards until plants actually are shipped.
Sold out of plants and seeds for 2020. Accepting reservations for 2021 shipment.
Review or Finalize Your Order