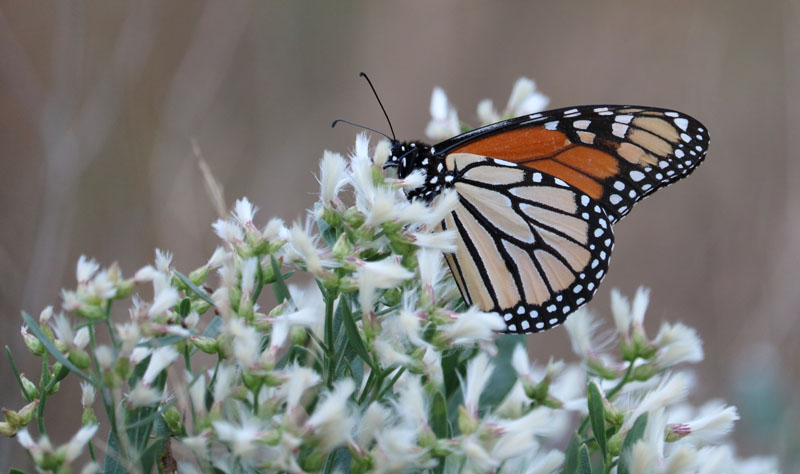 A beautiful silver shrub of sandy shorelines and salt marshes. These plants produce pretty white flowers from August to October, which then turn into stunning sets of achenes (dry, one-seeded fruits) resembling flowing tufts of silvery feathers or paintbrushes. Immensely resilient to salt exposure and sand, this shrub can grow to 16 feet tall, making it the tallest native member of the Aster family and one of the few native shrubs suitable for landscaping along the shore. It can be extremely useful for erosion control, and its flowers are popular among pollinators, including bees, butterflies, and other pollinating insects. Wildlife, including songbirds, make use of these shrubs for cover from predators, often while snacking on its seeds, which are an important food source for many birds.

1-16 feet tall
Plant Hardiness Zones: 7b-10b
Woody Shrub

Native Range: Stretches along the coastline from TX all the way up to RI, reaching only the non-coastal states of OK, AR, TN, and PA. It may also be present in Canada in NS. Rare in PA.
Review or Finalize Your Order