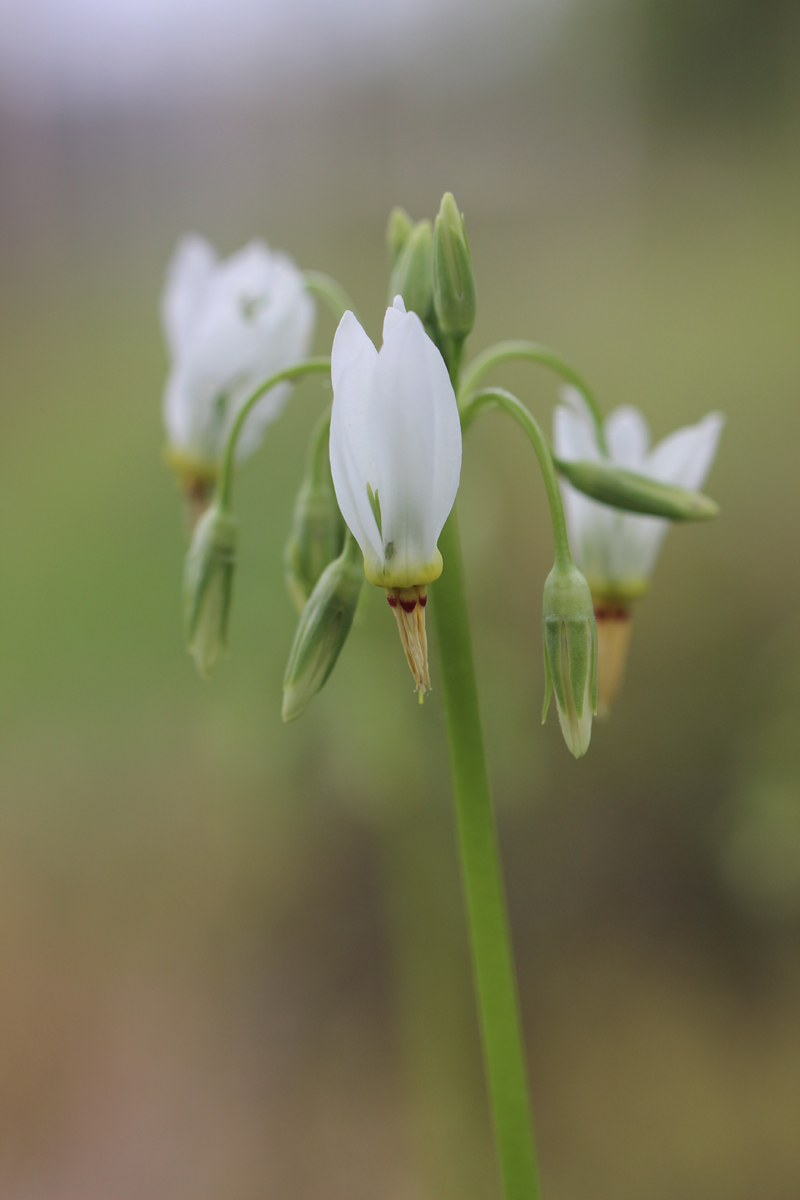 Clusters of white to pale pink flowers borne on 1 to 2 foot tall stalks from April to May really do look like a shower of shooting stars, basal rosette of large (up to 6 inch) gray-green oblong leaves, plants go completely dormant during the summer months, spreads by seed, good pollen source for native bees, good Rain garden plant.

1-2 foot tall
Plant Hardiness Zones: Zone 4a-7b
Perrenial
Native Range: s. NY to se PA, south to ne TX & the FL panhandle. Rare in FL, MI, MN, & PA. Extirpated in NY
Germination - Easy: Cold stratify 8 weeks. Surface sow and press into soil.
Review or Finalize Your Order