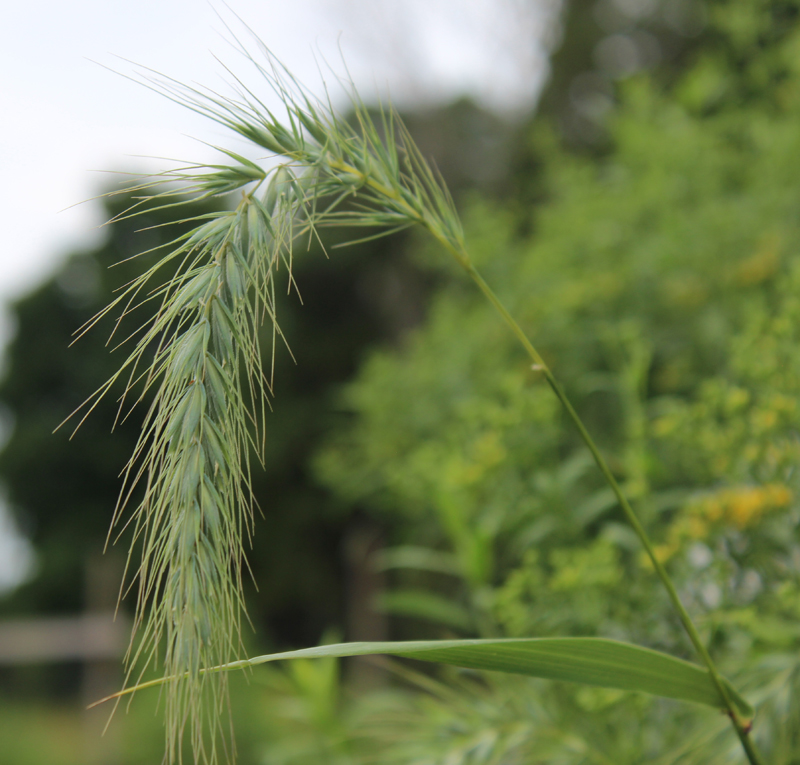 Summer flowering cool season grass that produces fantastic curly-whiskered 5-9 inch long seed heads that sway at the end of sturdy stems from late summer into winter, tuft forming with semi-evergreen bluish basal leaves, fibrous roots, good in flower arrangements, fast growing, host plant for Zabulon Skipper (Poanes zabulon). A graceful plant for tough situation - tolerates drought, erosion, black walnut, and air pollution, as well as sandy, gravelly, acid or alkaline soil. Excellent solution for dry, sunny slopes.

2-5 foot tall
Plant Hardiness Zones: Zone 3a-8b
Perennial
Native Range: Labrador to BC, south to AZ and the NC mountains
Germination - Very Easy: No treatment required. Surface sow or cover seed lightly.
Canada Wild Rye 3.5 inch pot $8.75 (Temporarily Sold Out*)
Canada Wild Rye Seed Packet $4.00 (Temporarily Sold Out*)

*We normally carry this item but are temporarily sold out. We expect to have it available again as soon as our plants in production reach sufficient size/maturity or we harvest more seed. In some cases, plants may be recovering from caterpillar damage (Monarchs love our Milkweed), wind or hail damage, rampaging woodchucks, downed trees, or other natural issues. We are constantly updating our web site so please check back again.
Review or Finalize Your Order