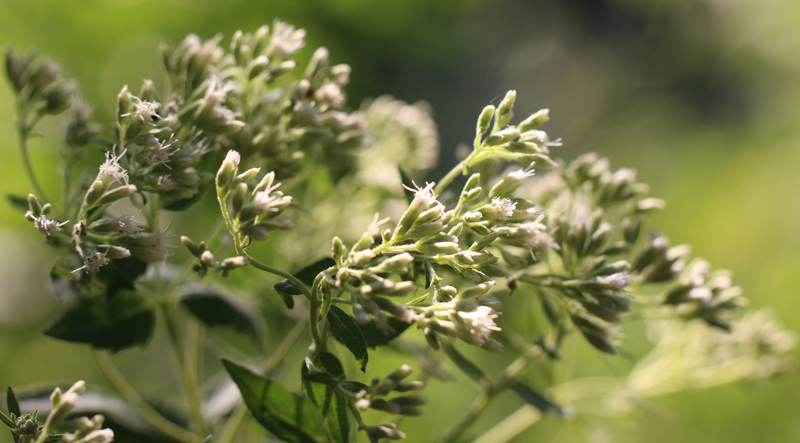 A dainty little perennial herb with showy clusters of white flowers from July-August. Seeds are wind-distributed. Rounded leaves are relatively small and opposite, attractively dark-green. Tolerates loose soil, acid soil, and drought. A favorite of pollinators, including butterflies, honeybees, and native bees.

1-5 foot tall
Plant Hardiness Zones: 3a-10b
Perennial

Native Range: ME south to FL, west to LA and north to OH. Rare in OK, MO, OH, PA, NY, and NH. Considered extirpated in ME.
Germination - Easy: Cold stratify 4 weeks. Surface sow.
Review or Finalize Your Order