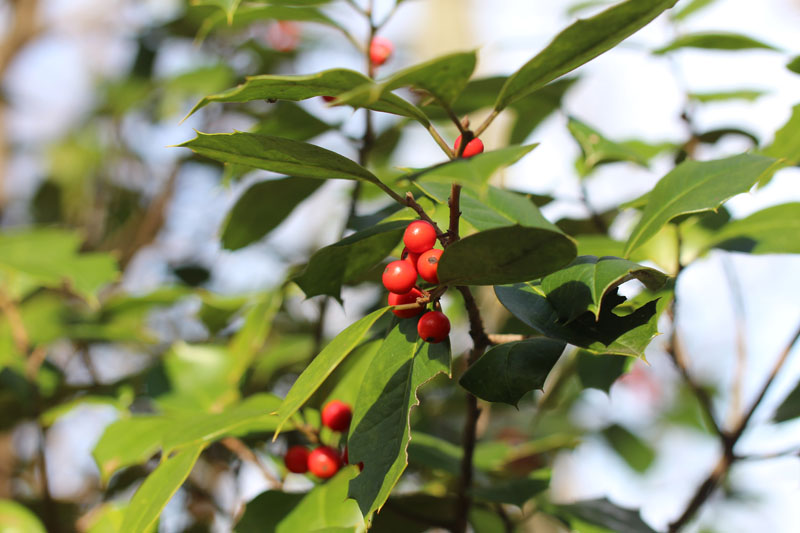 Known primarily by its classic association with Christmas decorations - this is the plant that we 'deck the halls' with, tiny green/white flowers from March through June give rise to bold bright red berries on female plants (they are dioecious - with male and female flowers produced on separate plants), thick dark evergreen spike-tipped leaves, light gray bark, for good leaf color this plant really must have acid soil, a slow-growing pyramidal tree, moderately salt tolerant, tolerates sandy soil very well (it's found growing amongst dunes along the Atlantic coast), great wildlife value (many birds eat the berries), host plant for Henry's Elphin (Callophrys henrici). Our plants are grown from seed and are therefore 'unsexed' - they are too young to flower yet so we don't know which ones are male or female, both male and female plants must be present to produce fruit.

25-60 foot tall
Plant Hardiness Zones: Zone 5a-10a
Tree
Deer Resistant
Native Range: upstate NY & MA south & west to e MO, TX & OK
Germination - Difficult: Lightly scarify, soak 1 day. 3 months Warm then 3 months Cold Stratification. Repeat. May take several cycles to germinate.
Review or Finalize Your Order