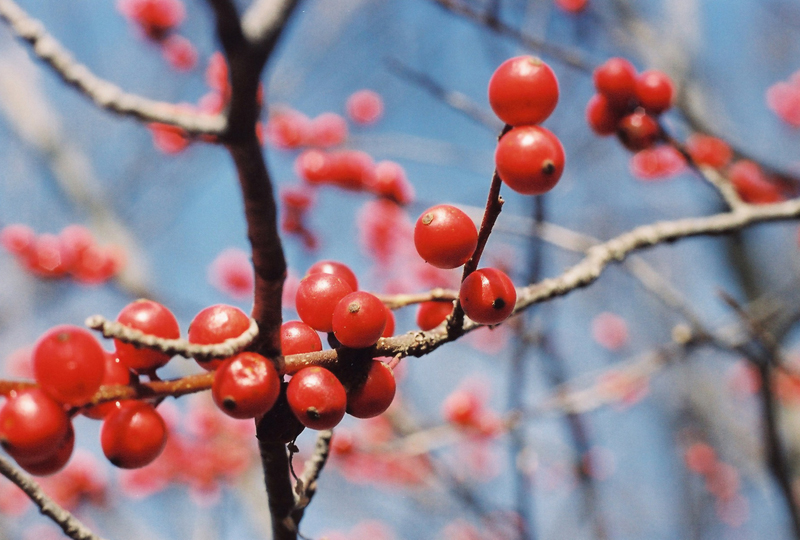 Startlingly beautiful in the winter landscape, Winterberry is prized for its abundant bright red berries clustered along the winter stems of female plants, greenish-white flowers May through June are fairly inconspicuous but attractive to native bees & honey bees, deciduous dark green leaves are oval and up to 3 inch long, likes rich acid soil, moderately salt tolerant, good rain garden plant, host plant to Harris's Three Spot (Harrisimemna trisignata), and others, winter wildlife food (birds eat the berries in late winter). Our plants are grown from seed & are therefore 'unsexed' - they are too young to flower yet so we don't know which ones are male or female, both male & female plants must be present to produce fruit.

6-10 foot tall
Plant Hardiness Zones: Zone 3a-9a
Woody Shrub
Deer Resistant
Native Range: s NL to MN, south to LA & the FL panhandle. Rare in AR & IA
Germination - Difficult: Lightly scarify, soak 1 day. 3 months Warm then 3 months Cold Stratification. Repeat. May take up to 4 cycles to germinate with a percent germinating each cycle.
Review or Finalize Your Order