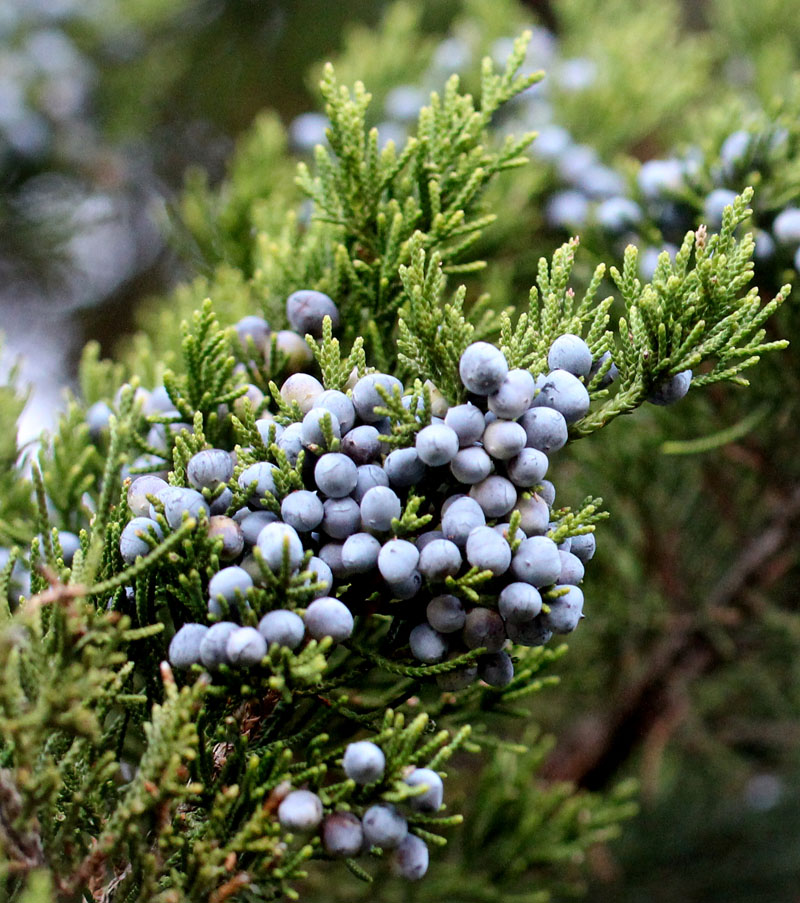 Lovely evergreen, small yellow flowers in the spring followed by fantastic bunches of blue fruits in winter, great nesting tree, fruits are eagerly eaten by a whole variety of birds (Cedar Waxwing, Northern Mockingbird, Northern Flicker, Evening Grosbeak, Mourning Dove.), host plant for Olive Juniper Hairstreak (Callophrys gryneus) butterfly caterpillars, highly salt tolerant, drought tolerant, good rain garden plant, suitable for Bonsai.

15-60 foot Tall (3-12 foot wide)
Plant Hardiness Zones: 3a-9b
Tree
Native Range: NS to s ON, south to through e CO to e TX & s FL
Germination - Difficult: Physically scarify, soak overnight, then Cold Stratify 12 weeks.
Review or Finalize Your Order