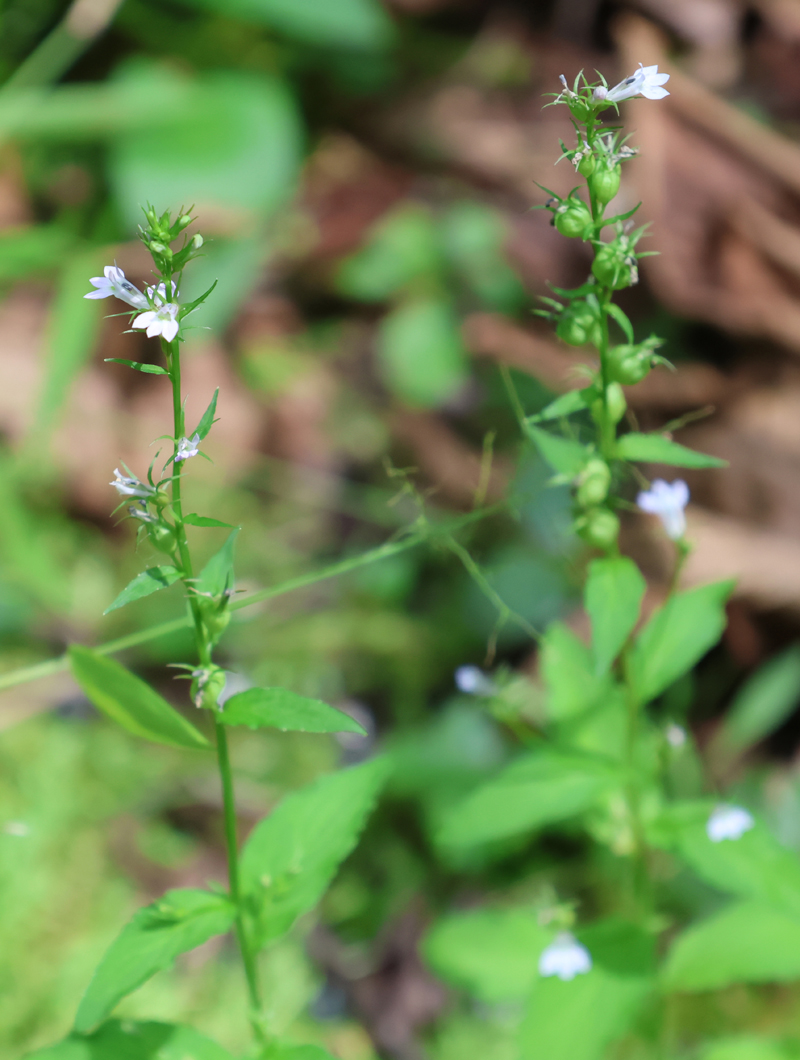 Spikes (sometimes branched) of small pale blue lipped flowers from June through October, long leaves diminish up the flowering stems, tolerant of very poor soil including clay & gravel, attracts native & honey bees, seed pods become almost bulbous giving rise the name 'bladder pod lobelia' & explaining the scientific name.

0.5-2.5 foot tall
Annual
Deer Resistant
Native Range: NS & PEI, west through s ON to e MN, south to SC, LA, & OK
Germination - Moderately Difficult: Cold Stratify 8 weeks. Tiny seed. Surface sow.
Review or Finalize Your Order