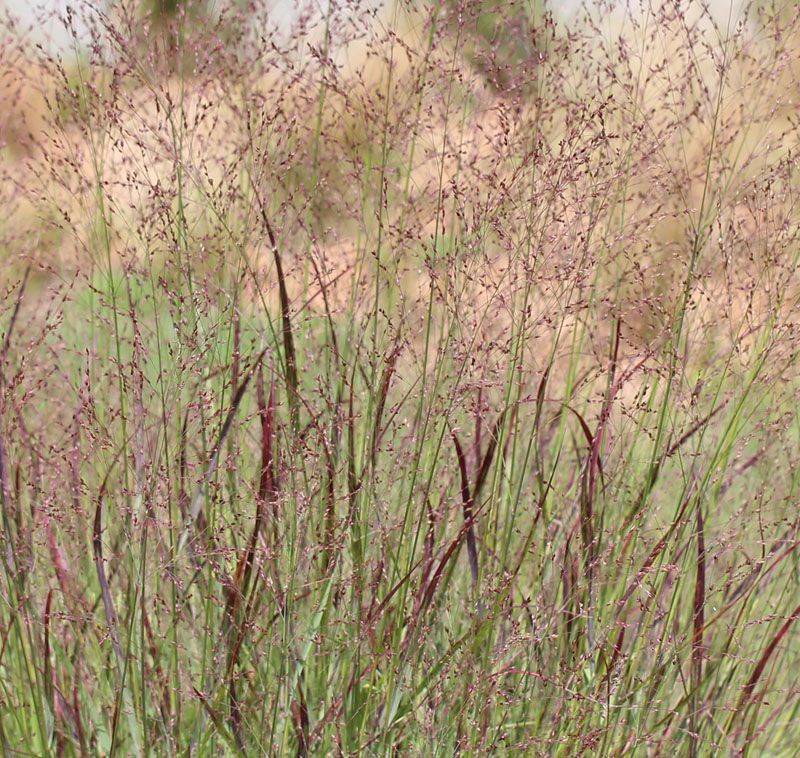 A graceful bunch grass with pink-tinged flowers (June-August) and delicate, airy seedheads which persist to midwinter. A critical component of tall-grass prairies, deep fibrous roots make this grass ideal for erosion control. Tolerates drought, clay soil, black walnut, and air pollution. Slightly salt tolerant. Can be planted in rain gardens, host plant to several species of skipper, very high value to wildlife including birds which use winter stalks as cold-weather shelter and feed on the persisting seedheads. Good fall color, excellent ornamental grass for borders, may self-seed in ideal growing conditions.

2-5 foot tall
Plant Hardiness Zones: Zone 2b-10a
Perennial
Deer Resistant
Native Range: ME south to FL, west to AZ, north to ID. Also native in Canada in SK, MB, ON, QC, and NS
Germination - Very Easy: No treatment.
Review or Finalize Your Order