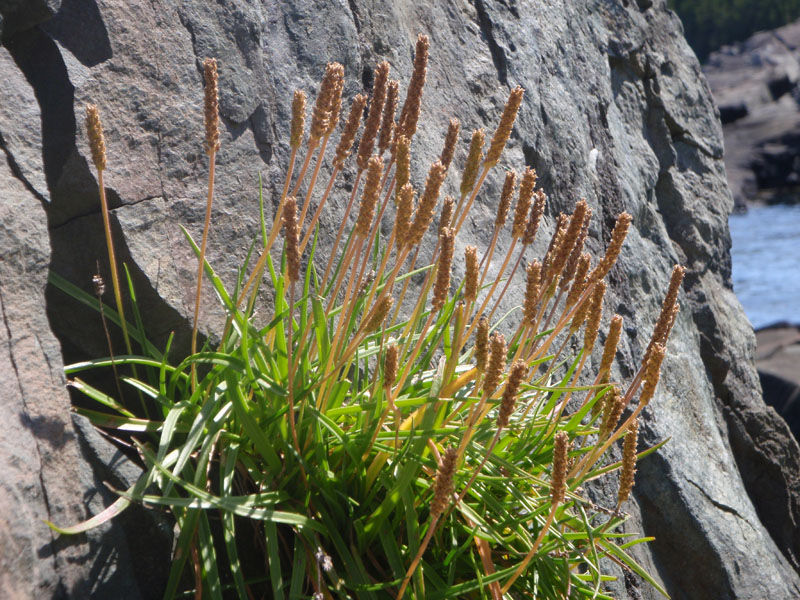 A small plantain of the seaside, with non-showy green/yellow-brown spike-shaped flowers May-September and small, almost succulent leaves. Grows in short, attractive clumps which are extremely tolerant of salty conditions, as well as poor, rocky, or sandy soil. Requires a well-drained location. A host plant of Common Buckeye Butterflies (Junonia coenia).

4-8 inch tall
Plant Hardiness Zones: Zone 4a-9a
Perennial
Native Range: ME, NH, MA, RI, CT, NY, NJ, MD, VA, and along entire west coast, including AK, and BC and YT in Canada. Native to all Canadian provinces except SK and AB. Also native to UT around the Great Salt Lake. Rare in UT, NY, NJ, and MD.
Germination - Very Easy: No treatment.
Review or Finalize Your Order