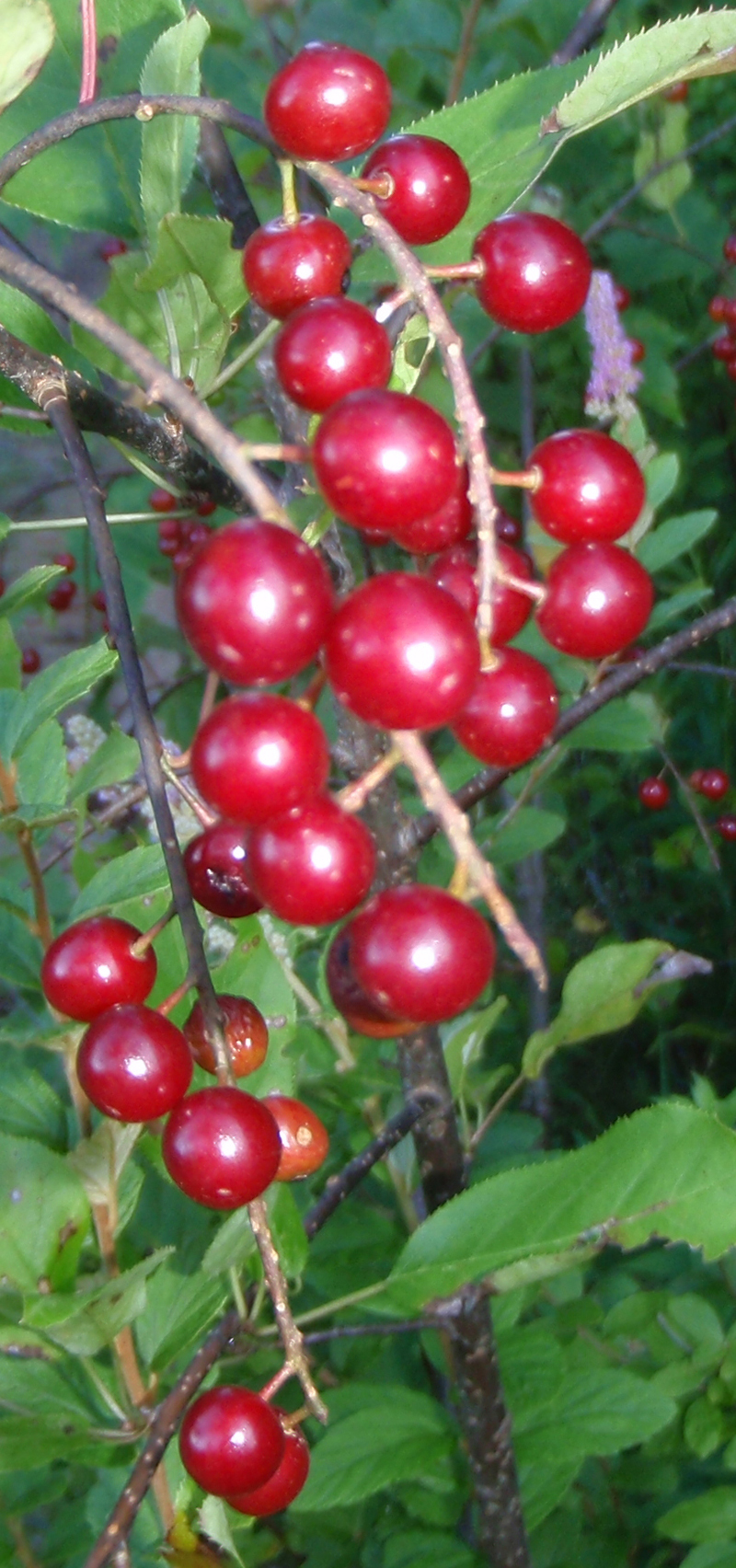 A large thicket-forming shrub. Showy wands of fragrant white flowers in May turn to astringent dark-purple edible drupes in August-September. Leaves are simple and glossy and browsed by a variety of wildlife. Tolerant of deep shade, drought, shallow and rocky soil, varied soil conditions, and wetland areas. Fruits are an important source of food for many species of birds (and once properly prepared, make excellent jelly). Spreads by runners to form many stems, but can be grown as a single small tree. Pollinator favorite, and great for erosion control!

20 to 30 foot tall
Plant Hardiness Zones: 2a-10a
Woody Shrub or Tree

Native Range: ME south to NC, the mountains of GA, TN, AR, TX, west to southern CA, and north to WA. Native to Canada in BC, AB, SK, MB, ON, QC, NB, and NS. Rare in TN and GA
Chokecherry - 6-12 inch tall in a quart pot $20.25 (Temporarily Sold Out*)

*We normally carry this item but are temporarily sold out. We expect to have it available again as soon as our plants in production reach sufficient size/maturity or we harvest more seed. In some cases, plants may be recovering from caterpillar damage (Monarchs love our Milkweed), wind or hail damage, rampaging woodchucks, downed trees, or other natural issues. We are constantly updating our web site so please check back again.
Review or Finalize Your Order