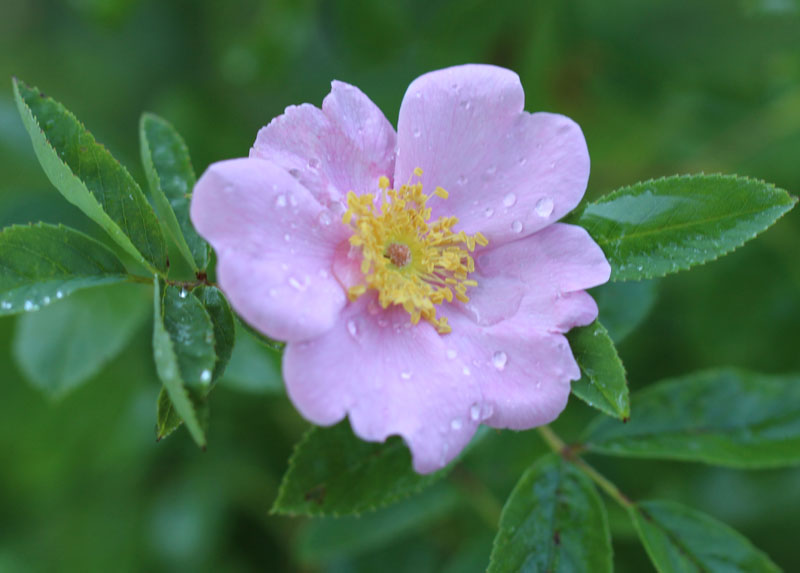 Fragrant pale pink 2 inch flowers on gracefully arching thorny branches from June through August, red rose hips are food for Bluebirds as well as other birds & wildlife, beautiful red and gold fall foliage, attracts butterflies, disease resistant, a unique rose in that it tolerates wet poorly drained conditions very well, provides nesting sites for birds, forms colonies slowly by suckers.

1-7 foot tall
Plant Hardiness Zones: 5a-8b
Woody Shrub
Native Range: NS, NB, QC & ON, south to c. FL & across to nw. LA
Currently sold out of plants and seeds.
Review or Finalize Your Order