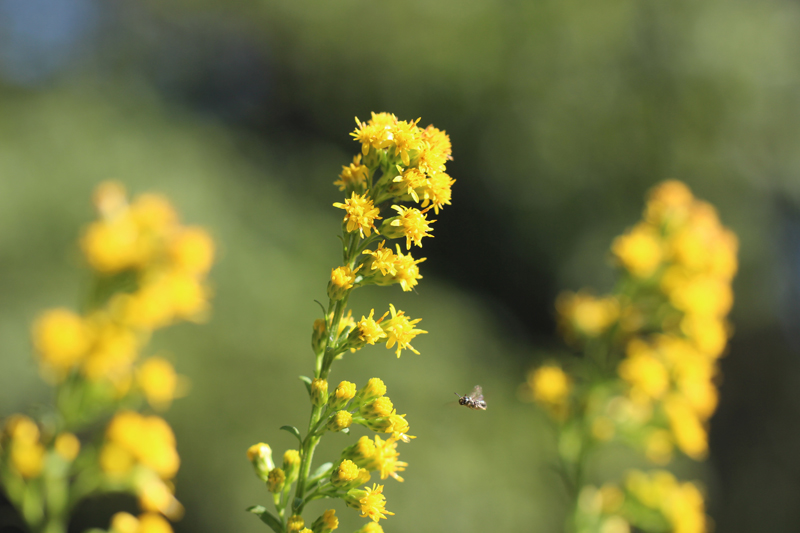 Branching and spreading wands of yellow flowers from August through September can create a flower 'head' over 2 foot wide, leaves up to 1 foot long near soil level decrease in size up the stem, spreads by seed & rhizomes, sand & clay tolerant, excellent nectar source for Bees & Butterflies, provides wildlife cover, host plant to several moths including the Golderod Flower Moth (Schinia nundina), a plant of healthy shaded wetlands.

3-6 foot Tall
Plant Hardiness Zones: 3b-7b
Perennial
Deer Resistant
Native Range: NJ through s ON to WI, south to GA, AL & MS
Germination - Easy: Cold Stratify 8 weeks. Surface sow or cover seed lightly.
Review or Finalize Your Order