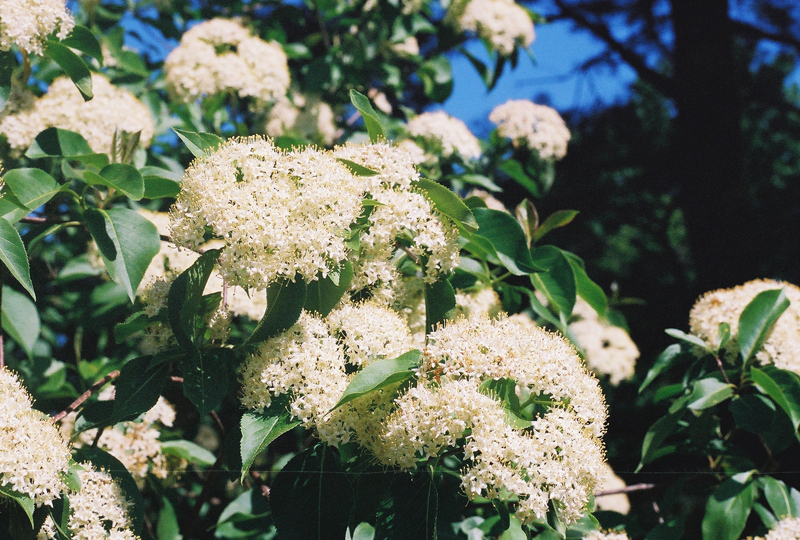 Wonderful deciduous shrub with broad clusters (up to 5 inch across) of white flower in May, large oval leaves turn burgundy red in fall, persistent blue-black fruits eaten by wildlife (including songbirds) all winter, 2 recommended for best fruit set, good rain garden plant, mature plants display arching branches, attracts pollinators, butterfly host plant (Spring Azure Celastrina ladon ladon), (can be grown as a multi-stemmed shrub or a single trunk small tree.

8-25 foot tall
Plant Hardiness Zones: 2a-8b
Woody Shrub or small Tree
Deer Resistant
Native Range: NB through s ON to e MT, south to WY and NC mountains
Germination - Moderately Difficult: Soak for 3 hours, followed by 3M Warm/3M Cold/6M Warm Stratification.
Nannyberry Viburnum - < 6 inch tall in a quart pot $16.50 (Temporarily Sold Out*)
Nannyberry Viburnum Seed Packet $4.00 (Temporarily Sold Out*)

*We normally carry this item but are temporarily sold out. We expect to have it available again as soon as our plants in production reach sufficient size/maturity or we harvest more seed. In some cases, plants may be recovering from caterpillar damage (Monarchs love our Milkweed), wind or hail damage, rampaging woodchucks, downed trees, or other natural issues. We are constantly updating our web site so please check back again.
Review or Finalize Your Order