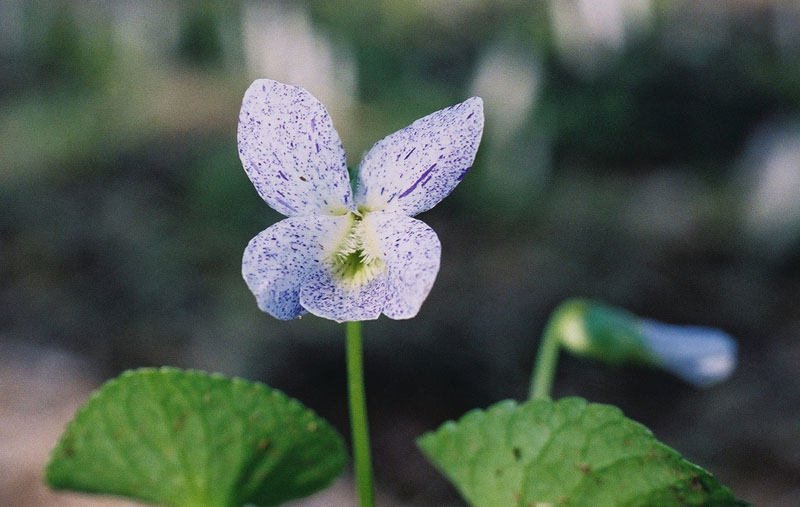 Despite the fact that we normally grow straight species here at Toadshade, I couldn't resist this one. Being freckled myself and having married a man named Eckel (from an almost entirely freckle-less family) - I became a "freckled Eckel", as did my kids. I really do like freckles and I really like this Violet! Very pale blue flowers heavily spotted with dark purple from March through June, attractive heart-shaped foliage, spreads by seeds and rhizomes, small cut flowers.

4-8 inch tall
Plant Hardiness Zones: 4a-9a
Perennial
Cultivar
Germination - Easy: Cold stratify 9 weeks followed by fluctuating temperatures.
Freckles Violet in a 3.5 inch pot $12.25 (Temporarily Sold Out*)
Freckles Violet Seed Packet $4.00 (Temporarily Sold Out*)

*We normally carry this item but are temporarily sold out. We expect to have it available again as soon as our plants in production reach sufficient size/maturity or we harvest more seed. In some cases, plants may be recovering from caterpillar damage (Monarchs love our Milkweed), wind or hail damage, rampaging woodchucks, downed trees, or other natural issues. We are constantly updating our web site so please check back again.
Review or Finalize Your Order