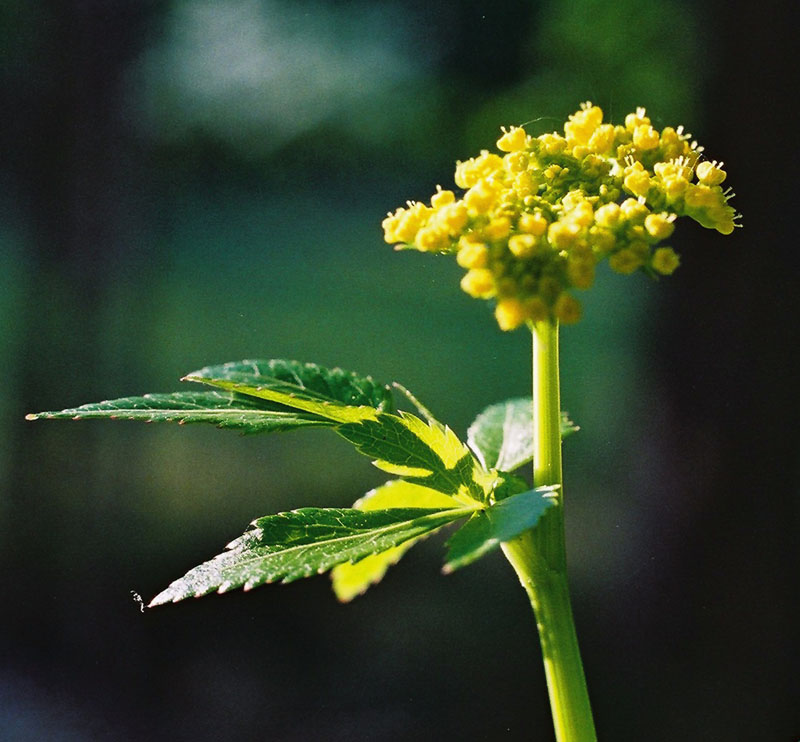 Showy flat topped 2 inch clusters of small bright yellow flowers from April through June, each leaf composed of up to 9 leaflets 1-2 inch long, easy to grow, a food plant for Black Swallowtail (Papilio polyxenes) and Ozark Swallowtail (Papilio joanae) Butterfly caterpillars, good rain garden plant.

1-3 foot tall
Plant Hardiness Zones: Zone 4a-9b
Perennial
Native Range: SK to NB, south to e. TX & n. FL
Germination - Easy: Cold stratify 12 weeks
Golden Alexanders 3.5 inch pot $10.75 (Temporarily Sold Out*)
Golden Alexanders Seed Packet $4.00 (Temporarily Sold Out*)

*We normally carry this item but are temporarily sold out. We expect to have it available again as soon as our plants in production reach sufficient size/maturity or we harvest more seed. In some cases, plants may be recovering from caterpillar damage (Monarchs love our Milkweed), wind or hail damage, rampaging woodchucks, downed trees, or other natural issues. We are constantly updating our web site so please check back again.
Review or Finalize Your Order