Happy Thanksgiving from Toadshade!
It is once again that time of year; a time to look back and reflect on all the things we have to be thankful for. And how very many things there are! New friends, old friends, new faces, and new things to look forward to! In fact, Randi was once again featured in a podcast with hosts Fran Chismar and Tom Knezick of Native Plants Healthy Planet (check it out, we had a great time!). We're amazingly fortunate to have all of you in our circle, and we feel immensely privileged to be partnered with all of you in making a difference for the environment.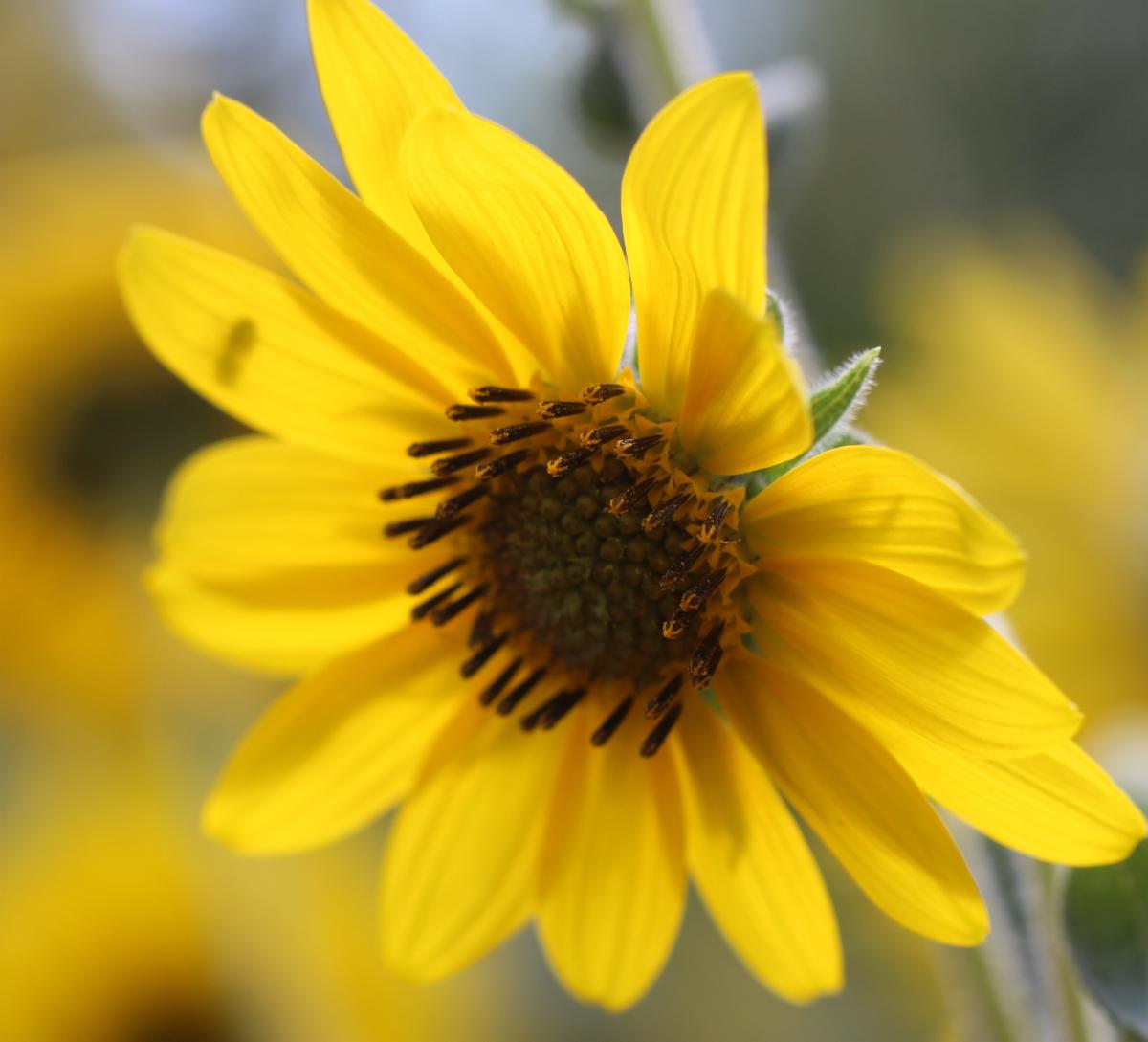 There are a lot of beautiful perennial sunflowers native to our area, but Downy Sunflower (Helianthus mollis) is one of our favorites for its slightly fuzzy, bluish foliage and beautiful flowers!
We couldn't do it without you, and we wouldn't want to! We owe each of you an incredible thanks for making this year special, and for Thanksgiving, we'd like to say 'thank you' in a more tangible way! Any domestic seed orders placed between today (Wednesday) and Monday will receive 50% off on shipping. In addition, type the code "Aster" into the special requests field at checkout to get a 5% discount on any gift certificate orders through Monday!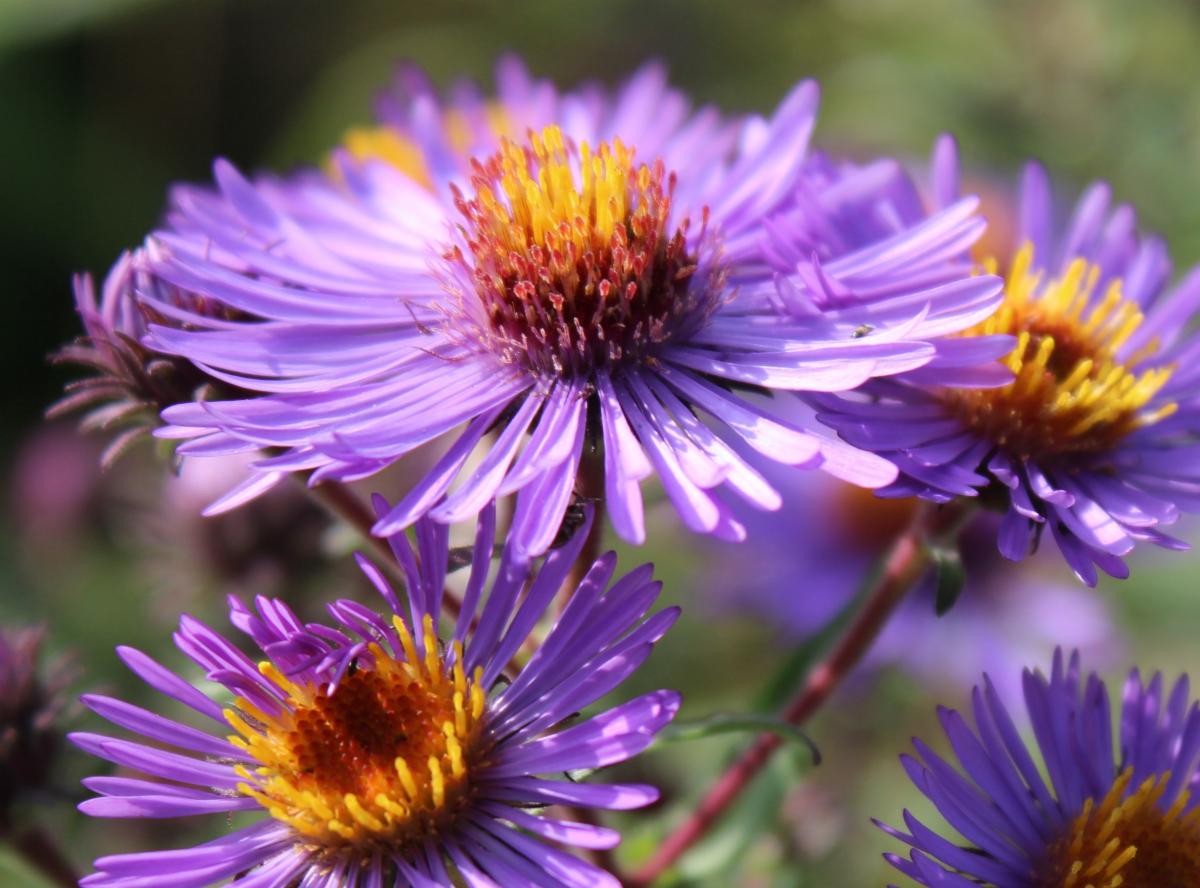 New England Aster (Symphyotrichum novae-angliae) are a beautiful staple of fall pollinator gardens, and one of our favorite types of aster to spot growing in the wild!
We'll be taking off Thursday-Sunday ourselves to spend time with friends and family (we'll begin logging in weekend orders first thing Monday), and we hope that you too are able to enjoy the holiday! Thank you for your time, your questions, and your enthusiasm to make a difference in the environment. We couldn't ask for a better group of people to share this work with.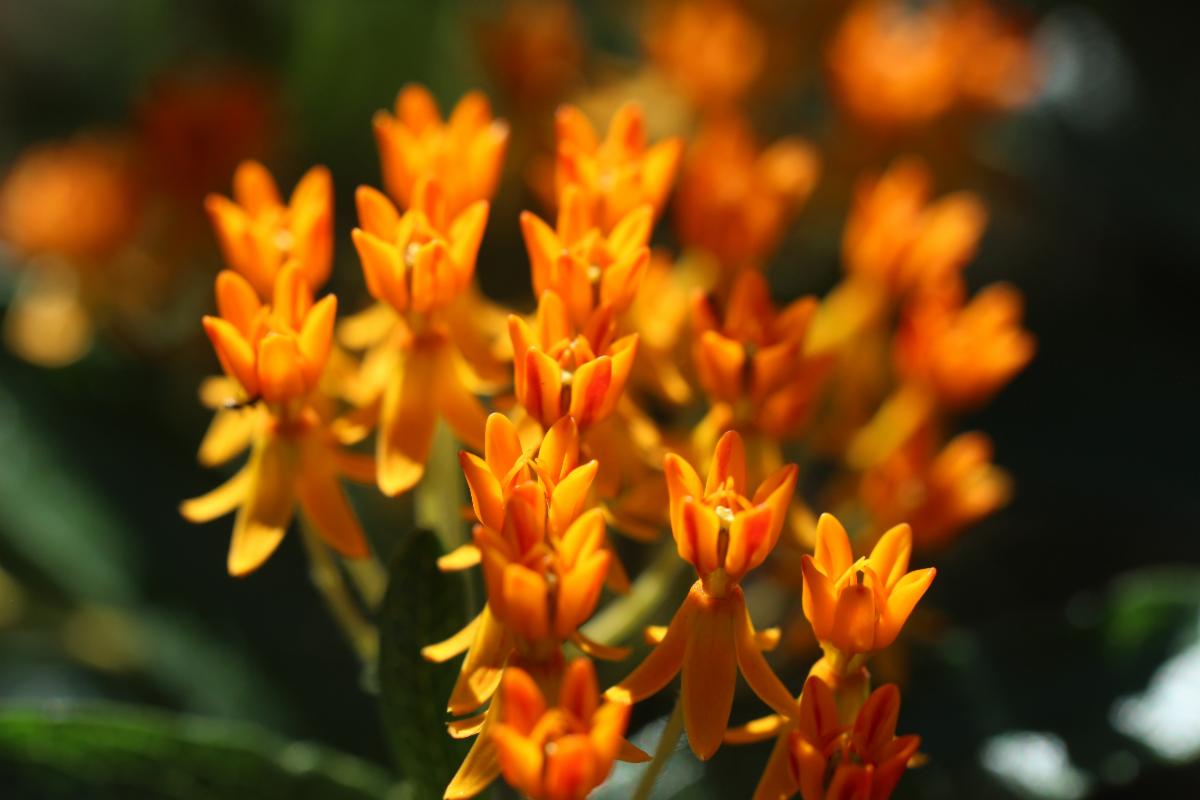 Butterfly Milkweed (Asclepias tuberosa) is one of the most striking Milkweeds that can be grown in a garden, and its long, sturdy taproot makes it quite drought-tolerant once it's had time to thoroughly establish itself in place. Those same features make it important to put this plant into its permanent home when it's still quite young, and to make sure to choose a well-drained location!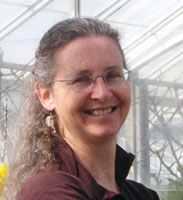 Randi V.W. Eckel, PhD