October 22, 2016

Tags
Milkweed
Butterflies and Moths
Happy 20th Birthday, Toadshade!!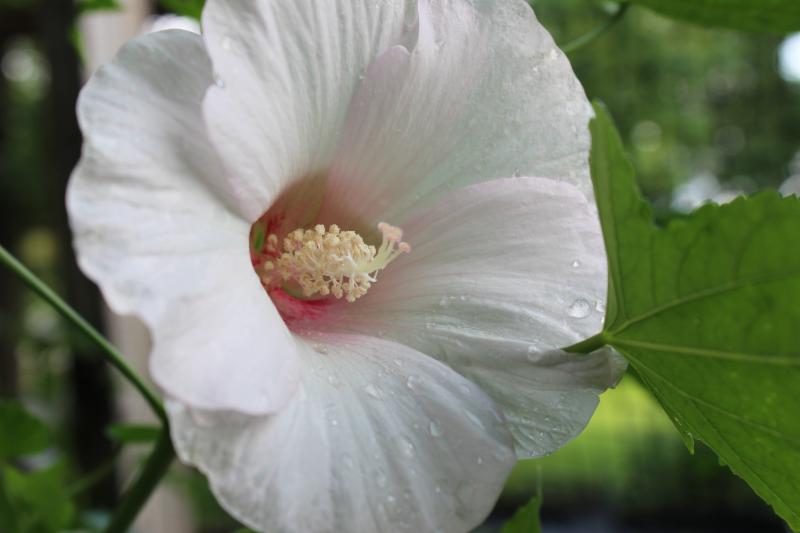 Halberd-leaved Rose-Mallow (Hibiscus laevis)
Now that the weather has cooled off, and we've had a bit of an opportunity to catch our breath, we here at Toadshade are finally getting a chance to celebrate our 20th anniversary!! 20 years in business have given us the opportunity to propagate and study more than 1,600 species of plants over the years, and we've been taking the opportunity of our 20th year in business to look back at where we started - and to look forward, as well.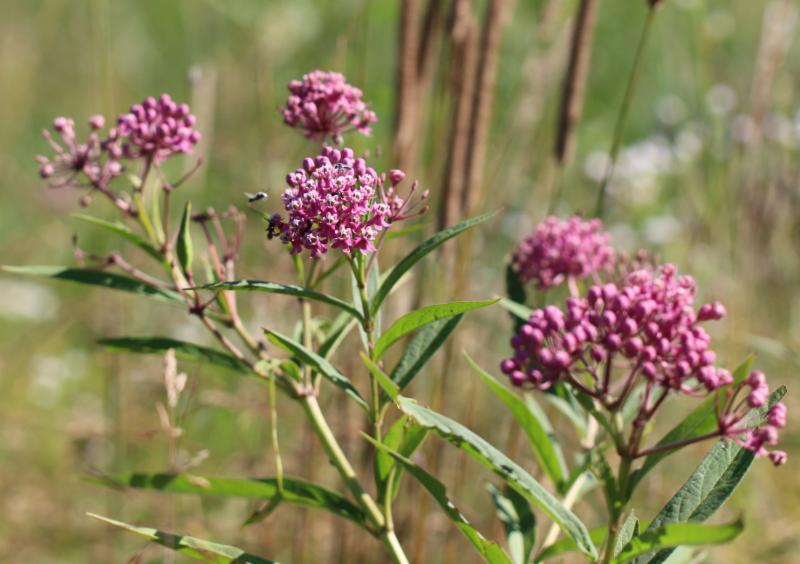 Swamp Milkweed (Asclepias incarnata))
Toadshade's founding
Toadshade was founded to increase availability of native plants, and to raise public awareness of the importance of using native plants in the areas best suited to them. The central idea has always been that plants grow best where they evolved to grow, and that they most benefit the environment there too! 20 years ago we started with just a few shipments to nearby states: today we have plants growing in Alaska and across Canada, from Idaho to Arizona, Texas to Maine, and in Zoos, Historic and Botanical Gardens, Governor's mansions, and even in the Shakespeare garden in Central Park. We're proud to have been able to help start populations of native plants in so many places!!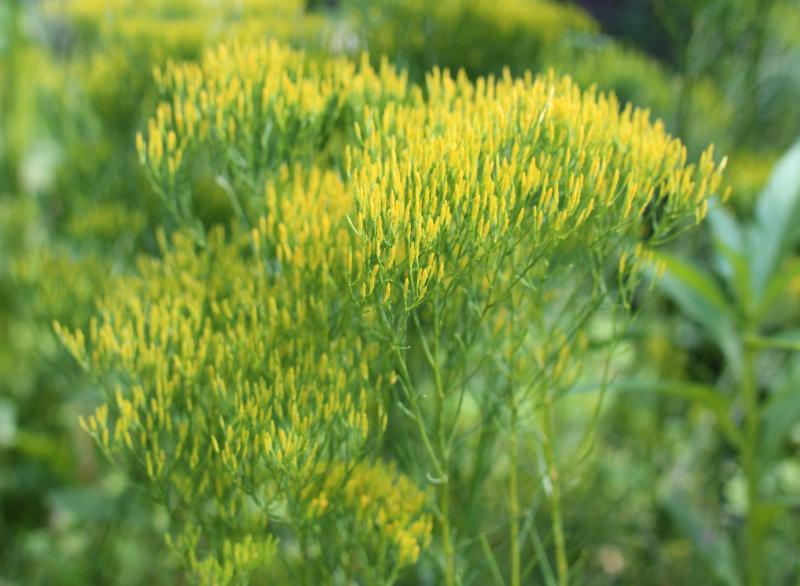 Nuttall's Rayless Goldenrod (Bigelowia nutallii)
What do 20 Years in Business mean to us?
We're grateful to have had the opportunity to work with plants for as long as we have, and to have the luxury of studying so many species!! - working with 1,600 species of plants over the years is nothing to shake a stick at, and to butcher a quote from Lord of the Rings, 20 years is far too short a time to have lived among such excellent, admirable plants.
We've been lucky to meet lots of wonderful people along the way, as well - thousands and thousands of you who have ordered our native plants and seeds, emailed us, shared your stories and pictures, and attended our workshops and lectures. We thank each and every one of you, and hope that all of your wildflowers and native plants continue to thrive.
What Comes Next?
As my mother would say, there's no rest for the wicked! We're still busy shipping out plants (our plant shipping season runs through the end of November!) and we are busily collecting and processing seeds so we can keep supplying you with hand harvested and processed native plants seeds (we ship our seed packets year round!). In the meantime, we'll be busy studying and propagating more and more plants. With roughly 23,000 native plants in our area, we don't expect to run out of plants to work with any time soon!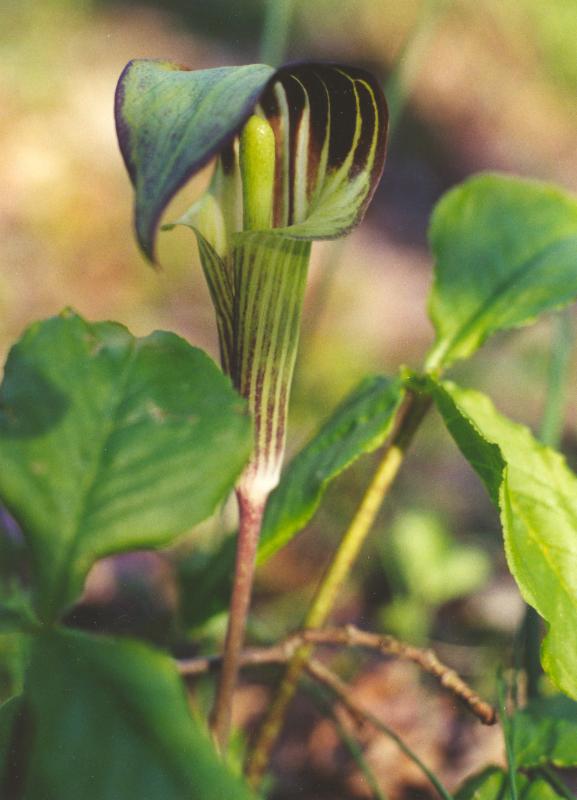 Jack-in-the-Pulpit (Arisaema triphyllum) is unmistakable in the wild.