There is always music amongst the trees in the garden, but our hearts must be very quiet to hear it.
Minnie Aumonier
Request a Catalog
Why Garden with Native Plants
How to Create a Meadow
Wildflowers and Bees
About our Plants
Shipping
How to Order
Gift Certificate
Contact Toadshade
Invasive Species References
Favorite Wildflower Sites
Follow Us on Facebook

All plants propagated in
Frenchtown, NJ


Latest Information
The next Hunterdon Land Trust Winter Farmer's Market will be from 11 to 1 on sunday, March 15. This will be a fantastic opportunity to select from our extensive offering of native perennial seeds. If you prefer to get your seeds sooner, remember that there is only a $3.00 shipping charge for up to 12 seed packets.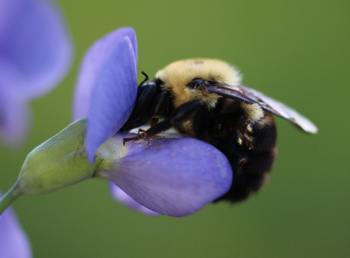 In 2015 Randi will be giving presentations about native plants and their impact on wildlife in Connecticut, New Jersey, and Pennsylvania. Look for dates and locations here. If your group is interested in a presentation or a training session just contact Randi by phone or e-mail to discuss what you would like.
In 2014 you might have seen or heard Randi at:
Our website lists plants and seeds that are currently available and it will be updated when additional species become available.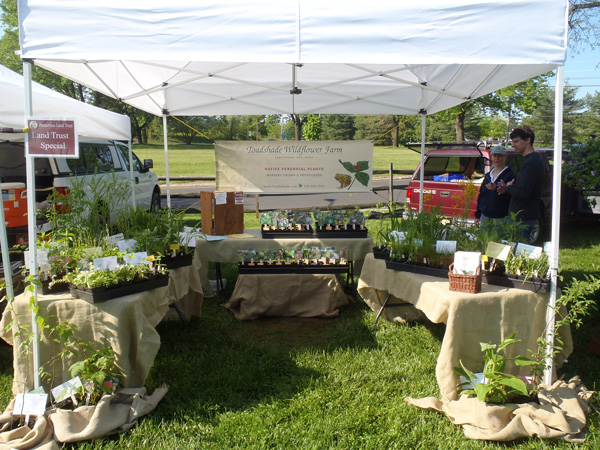 If you have any particular native plants that you're looking for contact us. We always have new species coming along, so we may have what you are looking for (in small numbers.) If we don't have it, we'll try to add it to a future catalogue!
About Toadshade Wildflower Farm
We started Toadshade Wildflower Farm to make native wildflowers, particularly perennials, more easily available. Our intention is to 1) provide native, perennial, propagated wildflower plants, 2) identify available plants clearly by both common and scientific name, and 3) clearly summarize the native range and growth requirements of the wildflowers for sale.
Accordingly, all of the plants that we offer are native (not alien, introduced, or naturalized) as well as we can determine. We propagate them all ourselves - no plants are dug from the wild! We have tried to list the most often used common names, the scientific names, the preferred growth habit, and the native range based on information from a number of sources (see references below). I would encourage you to try plants that are native to your area. Planted within their native ranges, in sites appropriate to them, native perennial wildflowers will thrive and provide lasting color and interest for years to come.
When buying wildflowers, make sure they are propagated, not removed from the wild! If you have any doubt, ask! Some plant species have been driven to extinction in the wild due to the collection of wild plants!