About





When buying wildflowers, make sure they are propagated, not removed from the wild! If you have any doubt, ask! Some plant species have been driven to extinction in the wild due to the collection of wild plants!
Happy Thanksgiving from Toadshade!
Well, it's that time of year again! As we look back on the long, strange year it has been, it's impossible not to reflect on how uniquely fortunate we are here at Toadshade. Each year brings with it new faces as well as old friends, and opportunities to connect with people both near and far. In fact, just this year, Randi was featured in a great podcast on women in ecology (check out the podcast here!). How lucky we are to be able to work with such wonderful people!

We feel immensely privileged to be in a position to make such connections, and to help people make a difference in their local environment. We couldn't do it without you, and we wouldn't want to; we owe each of you a thanks for the great year we've had, even in these troubled times.



And so, for Thanksgiving, we'd like to say 'thank you' in a more tangible way! Any domestic seed orders placed between Thursday and Monday will have FREE SHIPPING. In addition, type the code "Goldenrod" into the special requests field at checkout to get 5% discount on any gift certificate orders until Monday.

We'll be taking off Thursday-Sunday ourselves to spend time with friends and family (we'll begin logging in weekend orders first thing Monday), and we hope that you too are able to enjoy the holiday! Thank you for your time, your questions, and your enthusiasm to make a difference in the environment. We couldn't ask for a better group of people to share this work with.

On Wednesday, November 30th at 7:00 pm, join Randi for a webinar on Habitat Gardening for Birds, Butterflies, and Wildlife, sponsored by the Beacon Unitarian Universalist Congregation in Summit, and co-sponsored by the First Unitarian Universalist Fellowship in Hunterdon County and the Unitarian Universalist Congregation of Somerset Hills. Learn the importance and possibility of supporting native wildlife through gardening with native plants! We'll discuss some of some creatures that rely upon specific plants, and discuss the complexities of attracting wildlife to our gardens. Register for the webinar here!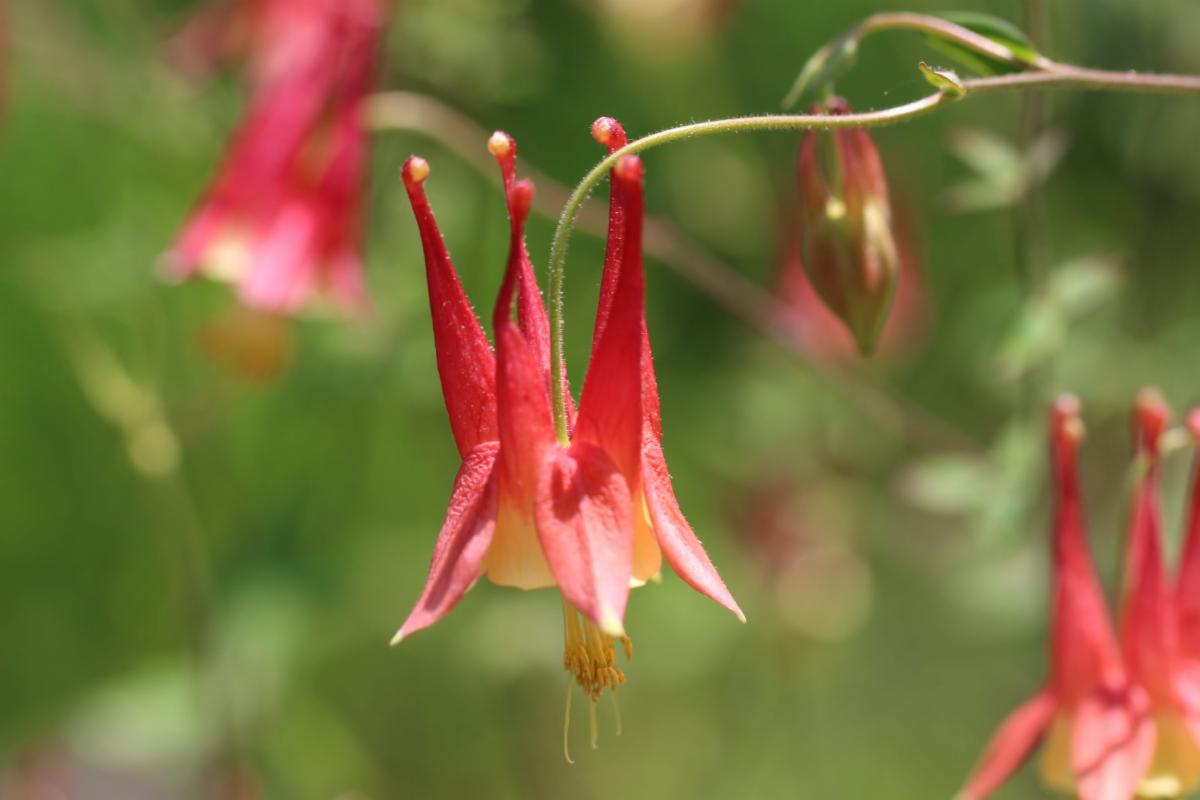 Wild Eastern Columbine (Aquilegia canadensis) blooms in sync with the arrival of migrating hummingbirds in the spring!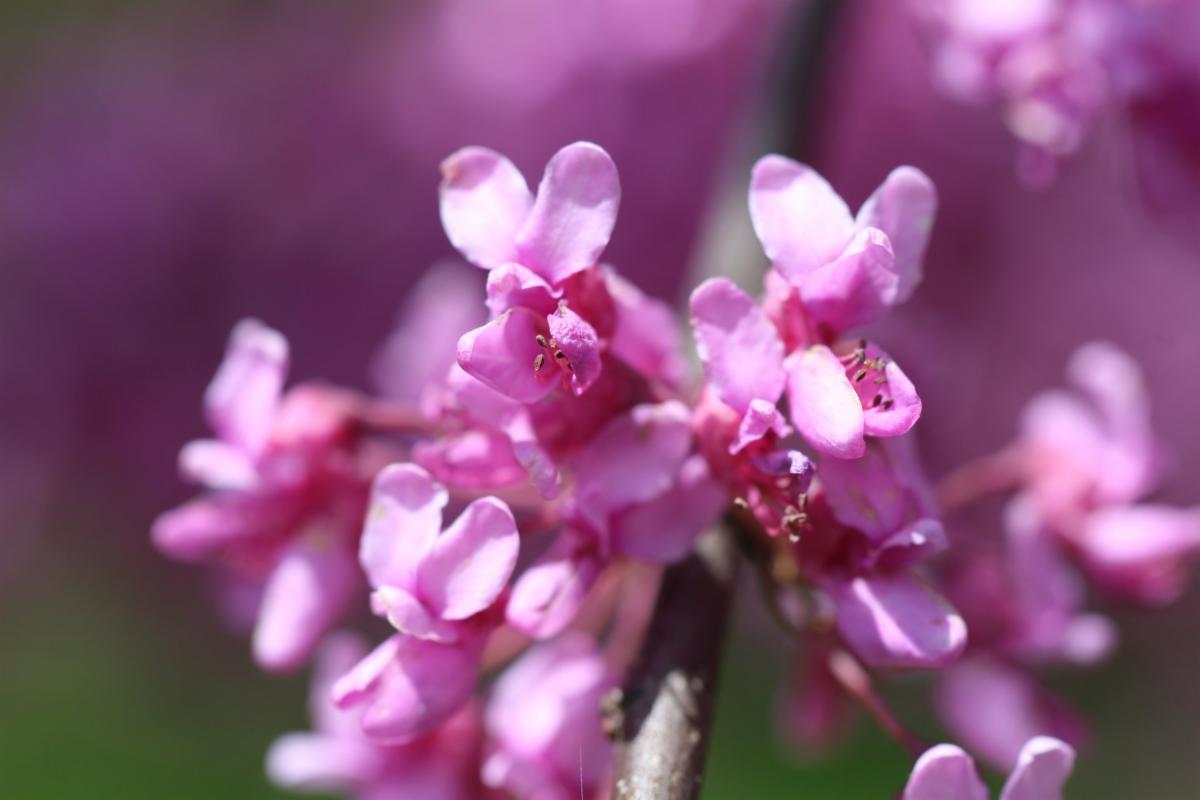 Eastern Redbud (Cercis canadensis) is a small, fast-growing native tree which explodes into beautiful pink flowers in the spring, growing directly from the still-bare branches before the tree forms its characteristic heart-shaped leaves. Despite being a tree, it's actually in the legume family (see how the flowers look like the blooms on a sweet pea?). Keep an eye out for it in the woods in springtime: it's quite easy to spot once you know what you're seeing!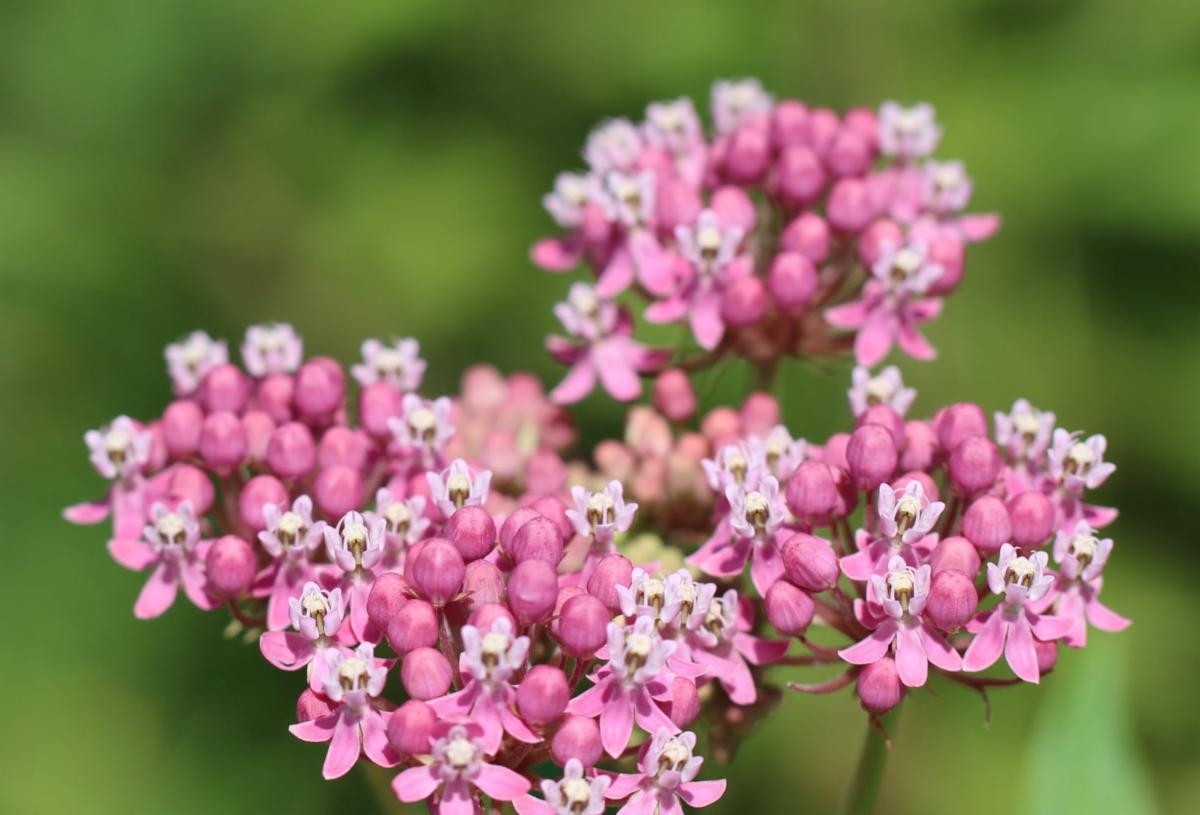 Swamp Milkweed (Asclepias incarnata) is one of the most beautiful and easily-grown garden milkweeds, but is often overlooked due to its misleading name (hint: no swamp necessary! This species can grow in anywhere from dry to wet conditions).
Don't see what you're looking for on our online catalogue? Check back soon! We frequently make changes over the course of the season as more species become available. And if in doubt, ask! We'd love to hear from you!
Toadshade is primarily a mail order nursery, and the farm itself is not open to the public. We have, however, recently partnered with our wonderful local hardware store (Frenchtown Home & Hardware), which is now a 'pick-up' point for orders, allowing order pickup 7 days a week in beautiful downtown Frenchtown . Any pickup order costing more than $50 must be pre-paid, but pickup is always free! If you would like to pick up your order rather than having it sent by mail, please simply let us know (with 24 hour notice, M-F), and you will be able to pick up your order at the hardware store's address (Frenchtown Home & Hardware, 11 Kingwood Ave, Frenchtown, NJ 08825) after receiving pickup details and confirmation from us by phone or email.
Has your group considered a Lecture, Seminar, and Workshop? Randi is an accomplished lecturer and popular public speaker. If you would like her to come share her knowledge with your local group, be they a garden club, a university class, master gardeners, etc. let us know.
Check out our series of educational blogs!
Our plant descriptions let you know how difficult each species is to start and we have a helpful guide that describe the various techniques that you can use to start native perennial seeds.
There is always music amongst the trees in the garden, but our hearts must be very quiet to hear it.
Minnie Aumonier